Open the "Change Pickup" Tab at the bottom of the app.
Select a student's name, and click on "Will be picked up early"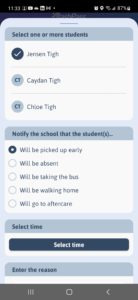 Specify the time and reason for the early release and click submit.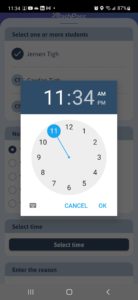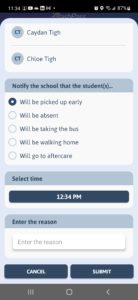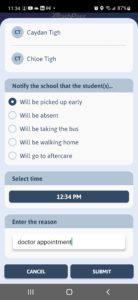 The screen will show that the request has been sent to the guardian for approval.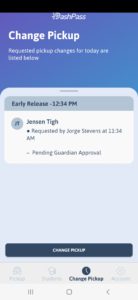 If you are the guardian, go to your email and approve the request.  It will then inform the school of your request, and the school will approve it or reject it.
You will see the status on the same screen.